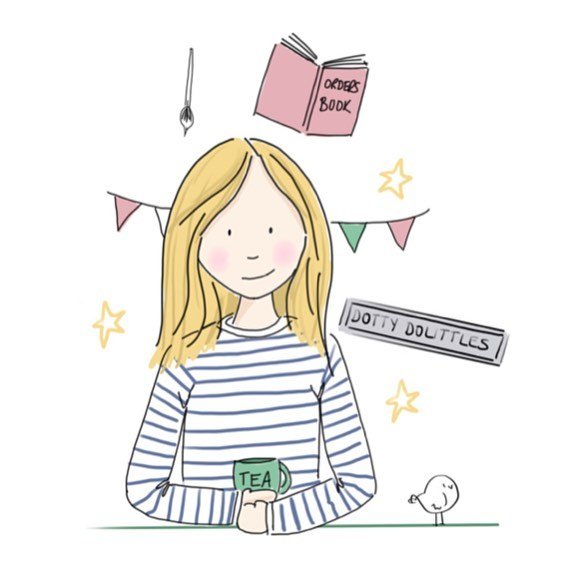 If it's your first time at Dotty Dolittles or you are a regular, thank you for stopping by.

I am Kerry, the lady behind the scenes. I am wife to one and mum of two girls.
I love creating gifts & homeware for people to enjoy and that I am fortunate to be able to do it.
Every hand-crafted gift from Dotty Dolittles is designed and hand painted by myself in my home studio. My prices reflect the quality and cost of the materials I use and the time I dedicate to making each items.
S O   W H A T   D O 
 W E   D O ?
We predominantly make wooden gifts and homeware.  However, we specialise in signs and boxes and allow customers to personalise and choose the colours hey want to incorporate them into their homes.  They can also be adapted to suit all occasions from new baby to wedding therefore perfect for friends and family but also great for your own home ad shop displays.
We have a custom design order book if you require something a little different, we also now stock a range of homeware and we have new products heading onto the website all the time
I have met some amazing people on my journey so far, other small businesses, shops, suppliers and some lovely loyal customers.  Without all these people, my Facebook likers Instagram followers and Twitter followers my little business wouldn't be what it is and I am extremely grateful.
Thank you for reading and I hope you enjoy looking at my website.
Lots of love
Kerry (aka Dotty) of Dotty Dolittles x